NEWS FLASH February 2020
Newson has been granted two new patents
Newson received a patent for an improved bearing system.
The new bearing design further reduces system drift to values four times lower than currently specified. After 18 months of validation, the technology is implemented in their 30mm aperture deflectors (RLA-ARXXX). The company will upgrade the bearing of their smaller aperture systems in the near future.
Newson also received a patent for their single mirror deflector (CYCLOPS).
Size and weight advantages of a single mirror solution for large apertures cannot be overestimated. Several projects with leading institutes and early adopters to validate and integrate the CYCLOPS have been activated. Partnering with third parties will assist the company in marketing the system.
Newson is committed to supply high quality and energy efficient solutions for beam steering, now and into the future.
They increased R&D staff and have queued several new patent applications.
Moving Optics ...
In 2001 Newson patented the rhothor™ concept, setting revolutionary new standards in laser deflection. A family of products incorporating this technology is available.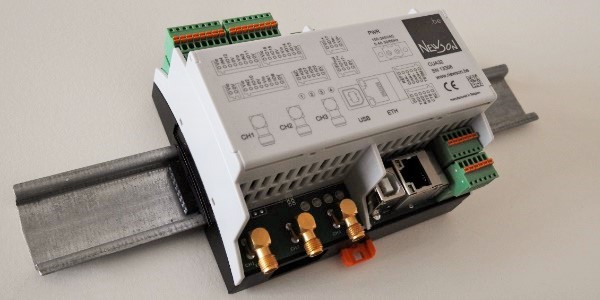 Product Overview
Contact Measurement Technology
CONtester™ is a measuring unit to test the quality of contacts, relays and switches, e.g. for the automotive industry. The components to be tested are put under mechanical or thermal stress and their resistor values are monitored and logged.
Read More...
Visit Us
Address
Dijkstraat 84,
9200 Dendermonde,
Belgium


Contact details
Email: info@newson.be
Skype: newson.nv
Phone: +32 (0)52-22-64-68

Register: RPR Dendermonde
VAT/BTW BE 0536.806.908
Contact us