Modularity in Design
Modular concept for beam stearing adds flexibility for integrators
Modularity
Adaptable scan solutions
Inspired by the flexible use of servos in radio controlled model aeroplanes, Newson designed an adaptable scan solution for laser beam steering. The keystone is the rhothor™ Smart Deflector. This motor is capable to handle the mirror position all by itself without extra regulation or amplifier board.
This smart motor provides easy integration into custom beam layouts, and provides the possibility to do machine self-branding instead of deflector branding.
2D-MSA Sub Systems
rhothor™ Prebuild Scan Heads
It takes one Smart Deflector fitted with an X-mirror and one fitted with a Y-mirror to build a 2 axis laser beam deflector. Thanks to to the low energy consumption there are no thermal challenges to consider.
For easy of use complete premounted 2D, 3D and dual head rhothor™ deflection system are also available. Such deflection systems consist of scanner(s) and a motorblock with mount plate.
Newson does only sell products with added value, therefor Newson does not gain profit on selling f-theta lenses. Instead to guarantee right deflector and lens positions, several off-the-shelf lens mounts/ lens spacer parts are available.
Each scan head supports single coax SDP connection and can be easily controlled through Front-Ends or CUA controllers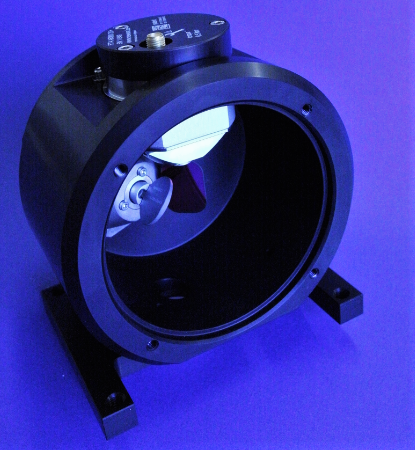 Three motor types for different angular ranges
| Scan Head Type: | 2D-MSA-A10 | 2D-MSA-A15 | 2D-MSA-A20 | 2D-CYCLOPS |
| --- | --- | --- | --- | --- |
| Clear Aperture | 10 mm | 15 mm | 20 mm | 30 mm |
| Beam Displacement | 12.56 mm | 18.50 mm | 24.34 mm | 0 mm |
| Min Track Delay | 80 µs | 110 µs | 160 µs | 300 µs |
| Actuator | X+Y Smart Deflector | X+Y Smart Deflector | X+Y Smart Deflector | Single Mirror |
| Angular Range | 180, 640 or 800 mrad | 180, 640 or 800 mrad | 180, 640 or 800 mrad | 500 mrad |
2D-MSA-A10mini
Newson introduces a new series of compact scan heads
Designed for OEM and system integrators, these compact and dustproof deflection systems allow easy integration. The high speed laser scanner heads are ideal for laser marking/engraving/cutting applications.
The 2D-MSA-A10mini scan head can have an entrance beam diameter of maximum 10 mm. It has a weight of less then 1kg and fits into a volume of 95x82x83 mm.
Build for scan lenses in a compact housing, the lens mounting interface comprises an M55x1 thread. Optional adapters to M39x1 threads are available.
Mounting Parts
Different mounting parts are available to create your off-the-shelf scan head
Making your proper parts can elevate the overall design of your application. It further allows self branding and application desired features
To help integrators production data of those mounting parts are open source in order to assist you in designing your proper parts
Newson also sells each part as an off-the-shelf product. Mounting parts include motor blocks with mount plate, lens mounts and lens spacers to mount most common f-theta lenses.