Moving Optics...
Consume five times less the energy with same high end performance
Available now, deflectors and enclosures for aperture 30 mm
High end performance at a fraction of the cost, 27/06/2018
rhothor™ Smart Deflector
Smart Deflectors use Moving Coil Technology to offer State of the Art Performance in Laser Deflection
Runs aperture 10, 15 and 20mm mirrors
Patented moving coil drive
Low inductance for superior speed
Digital regulator running at 1.5 µsec cycle time
Single coax (Shared Data Power connection)
In average 2 Watt/axis power consumption
20 bit system resolution
Low long term drift (typical 12 µrad/8hours)
Spring preloaded hybrid bearing system
Field replaceable mirror
Read More...
Cyclops™ actuator
Multi axis servo allows angle control of a single mirror in 2 directions
Cyclops™ is a single mirror dual axis system. The size of the mirror is greatly minimised compared with a classical 2 motor - 2 mirror laser deflection system. Therefor Cyclops™ easily outperforms traditional scan system at a fraction of their cost.
500 mrad Angular range in X and in Y
10 µrad resolution
1 single SDP connection
1 msec small step response
300 µs track delay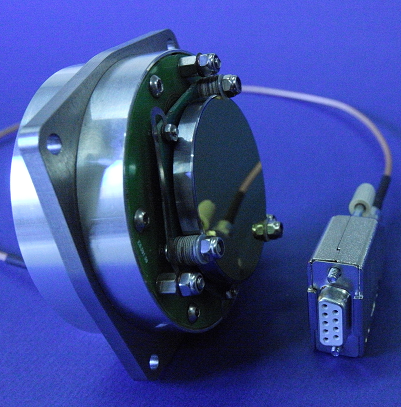 Modularity in design
Build your deflection system as an integral part of your application
Newson provides different modules for beam delivery systems, build around the rhothor™ Smart Deflector as key block. This modularity allows easy integration, custom branding and supports specific machine layouts. For ease of use complete premounted deflection systems are also available.
Dual axis system are available for aperture 10, 15 and 20 mm. For the aperture range 25 to 30 mm Cyclops™, the single mirror actuator is mounted inside a mount block.
Read More...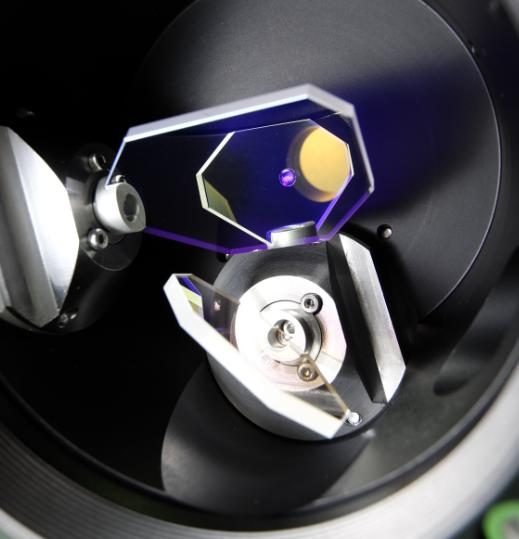 3D Laser Deflection
Elevathor™, an axial lens shifter provides extra dimension
For laser applications which need a changeable focus depth, an Elevathor™ module can be mounted in front of our deflection system. It is a two lens system (1 moving and one fixed lens). The moving lens can shift 4mm mechanically which is optically enlarged by the lens setup.
The Z-shifter, which also supports the SDP protocol, has a linear spring bearing for unlimited lifetime and is mounted with user supplied optics for maximal flexibility.
Read More...
rhothor™ Front-Ends
Front-Ends provide an easy interface between Smart Deflectors and third party steering electronics.
To maximize the ease of use, several Front-End devices are available for zero overhead connection of Smart Deflector to third party electronics. Those embedded and connector sized interface modules combine setpoint data connection with 12V power supply into the single coax connection towards the Smart Deflector.
Supported interface standards include: XY2-100, 5V analog, 10V analog, SPI and USB.
Read More...
Controllers & Software
Build on more then 20 years experience in steering technology, Newson provides three axis steering boards and software.
3 coax outputs for direct connection
USB or Ethernet interface controller
XY2-100 output controller for third party deflection systems
IO signals to control laser and peripherals
Stand-alone, MOTF and Master/Slave support
Directional multiphase wobble functions
Add-ons for easy connection with CAN, UART or bus controlled lasers
License free software including diagnose software, DLL and SDK
Read More...
Calibration Systems
Beacon™, automated calibration tool.
Beacon™ offers a new solution to calibrate deflection heads. It is based on a measuring plate, that can measure all errors introduced by the deflection head, optical path, lenses, barrel/pincushion, ...
The measuring process is done by using the laser to scan in focus over the measuring holes.
Beacon™ technology is available for all deflection systems and due to its modular design fast integration is possible.
Mirror Exchange Tools
Mirrors can be easily exchanged with a Do It Yourself mirror replacement kit
USB powered stick for motor tune and diagnostic
Mirror alignment and fixing tool
Reduce your support stock
Fast in-field support possible
Step-by-step guide
Fastly change between mirrors with different coatings